"Noticias del Universo" Exhibition in Santiago
9 October, 2009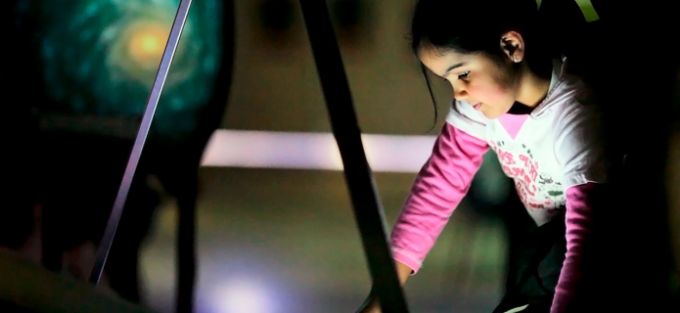 On Friday October 9th in Santiago, Explora Conicyt and Metro de Santiago inaugurated the new "Noticias del Universo" (Universe News) interactive exhibition, specifically developed for the International Year of Astronomy. This exhibition can be visited in the Multisala Cultural of the Baquedano Metro Station until November 8th. Don't miss it! In the near future this exhibition will travel throughout Chile thanks to Explora Conicyt.
Guided tours for schools must be scheduled through www.explora.cl.
Place and time: Multisala Cultural of Baquedano Station, Metro de Santiago, until November 8th.