ALMA Sounds receives innovation award
10 November, 2017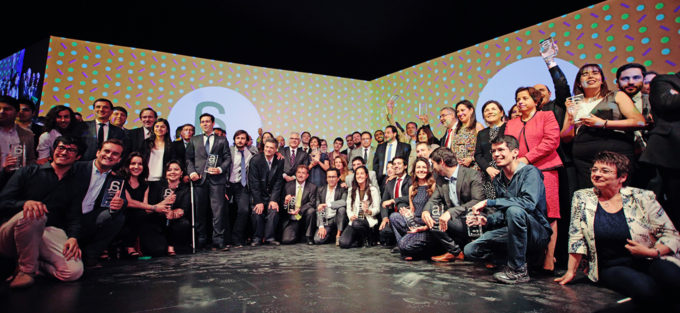 The Chilean foundation ForoInnovación gave the Avonni award for the Anacleto Angelini Innovation Track in the Culture category to Sounds of the Universe, in recognition of its capacity to broaden the impact of local talent and innovation. "We have recognized projects that provide outreach and integrate society as a whole, where innovation paves the way to overcoming inequality," says Isidora Undurraga, CEO of Fundación ForoInnovación.
Astronomer, musician and co-creator of ALMA Sounds (www.almasounds.org), Antonio Hales was happy to comment: "This award is a recognition of the bridge we have built between astronomy and music through ALMA Sounds, a bridge that has been reinforced through the interest in both communities to exchange knowledge around the nature of light, sound, and the constant human desire to find meaning in these."
Hales worked with Ricardo Finger, doctor in electrical engineering and astronomy professor at the Universidad de Chile/CATA, on his two great passions (astronomy and music) until they were able to transform the waves captured by ALMA from the Orion Nebula into sounds and share these with the non-scientific community, who have used them to create numerous pieces of music.
With the collaboration of a multidisciplinary team including Paloma Chicharro (Lotus Producciones) and Enrique Rivera (Corporación Chilena de Video), this initiative provides a true "Universe of sounds" for the creation of new sound and musical projects. This has even included the creation of a vinyl record based on this project, and invitations to participate in international festivals such as Sónar+D in Barcelona.
The 11th version of the National Avonni Innovation Award, organized by Fundación ForoInnovación, El Mercurio, Televisión Nacional de Chile (TVN), and the Ministry of the Economy with the support of CORFO, recognized the work of winners in 15 categories, for a grand total of 150 awardees since the origin of this award.