First public talk from ALMA in Copiapó
12 August, 2016
Over 350 people attended the presentation given by José Gallardo, ALMA astronomer, in the school Liceo Católico de Copiapó (Chile), as part of the activities organized by the PAR EXPLORA Atacama project at the Universidad de Atacama in conjunction with the observatory.
The free talk was the first given by ALMA in this city located in northern Chile, and its mass public attendance showed the high level of interest in topics related to astronomy.
"We are proud to be able to call on ALMA and its professionals to help support public education," attests the Region Ministerial Secretary of Education, Pilar Soto Rivas. "It is a tremendous opportunity for our children and youth to participate in these talks, and for our teachers to participate in the activities implemented for them."
The talk was part of a larger workshop on radio astronomy for teachers held on the same day, August 11th, at Universidad de Atacama, and brought in more than 30 teachers from different towns throughout the region.
For Claudio Cumsille, teacher of natural science at the school Liceo Alto del Carmen, "we have to take advantage of this type of activity, because it helps us gain new tools, skills and knowledge that we can apply with our students who are so far removed from everything. We have tremendous skies, but we need information and technology."
Alejandra Ángel, science teacher at the school Liceo Santa Marta de Vallenar, adds: "I have a lot of students interested in a career in astronomy and there are also telescopes here at our school, so we are happy to have this type of firsthand experience with science and hope to visit ALMA in the future."
The activity was designed to develop the skills of regional physics professors to teach astronomy, and it culminated by handing out the radio astronomy manual entitled 'ALMA at School' (digital version: http://www.almaobservatory.org/en/publications).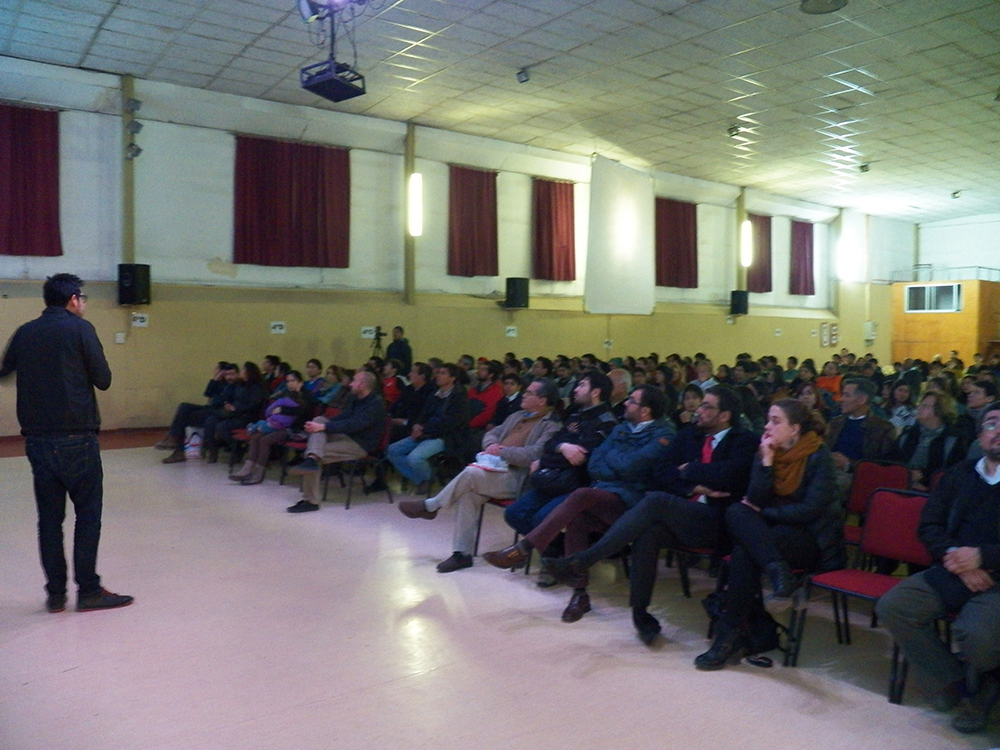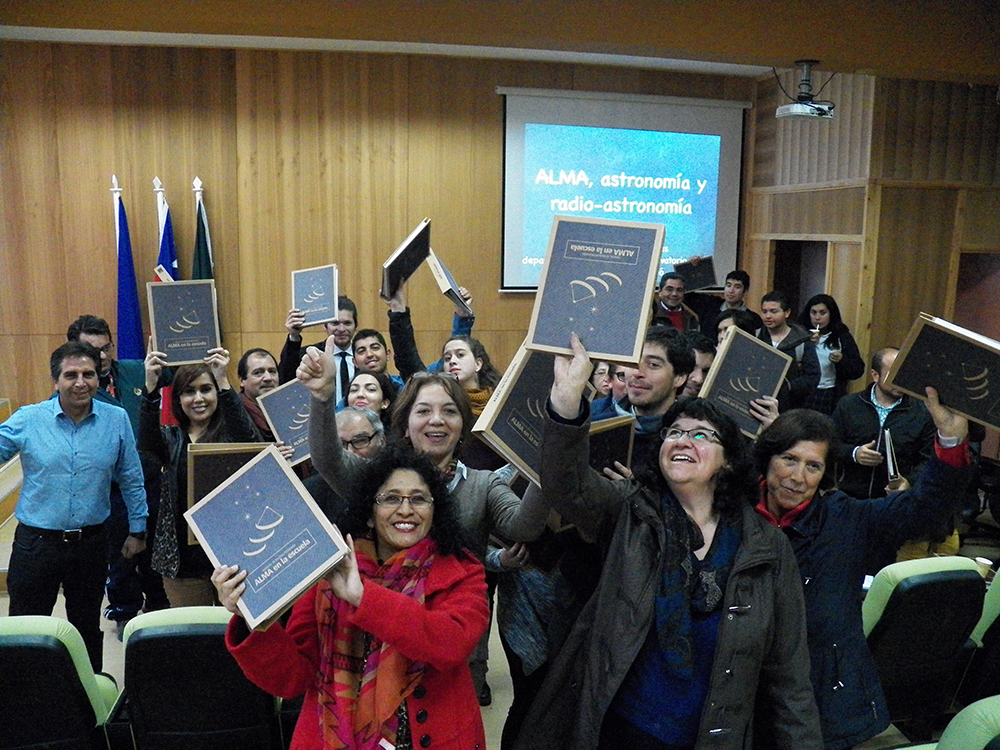 Additional information
ALMA is a partnership of ESO (representing its member states), NSF (USA) and NINS (Japan), together with NRC (Canada), NSC and ASIAA (Taiwan), and KASI (Republic of South Korea), in cooperation with the Republic of Chile. The Joint ALMA Observatory is operated by ESO, AUI/NRAO and NAOJ.