New dates available for ALMA visits
6 April, 2015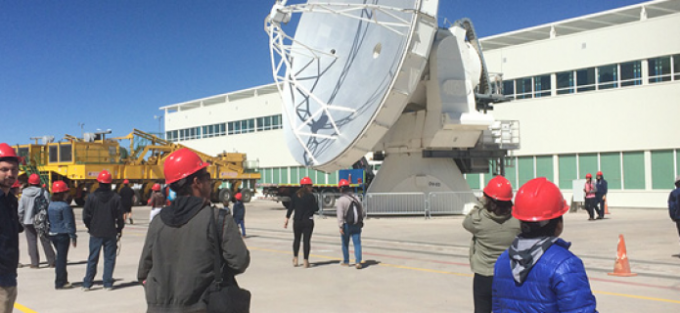 For two hours, the group of 30 visitors toured the Operations Support Facility (OSF) of the ALMA Large Millimeter/submillimeter Array, the most powerful radio telescope in the world. ALMA is located 50 kilometers from San Pedro de Atacama.
The group of visitors, which included adults and children, had the opportunity to tour the laboratories, the antenna control room and the visitor center. They also took photographs with the antennas that were undergoing maintenance as well as an enormous antenna transporter.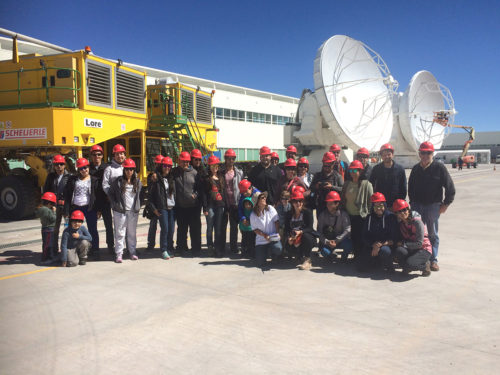 In addition to learning about the daily lives of astronomers, engineers and technicians working shifts at the observatory, they enjoyed the beautiful surroundings with a view of the Atacama salt flat and Cordillera de la Sal mountain range.
As a result of the successful launch of its visitor program, ALMA has expanded the number of spaces for public visits to the observatory in May and the waiting lists in April, to ensure that the tours are at full capacity.
In the coming days, registration will open for the rest of 2015. ALMA will release the exact date through its social media presence (Facebook and Twitter). Those interested in registering should watch for new announcements since all visits in April were fully reserved within a couple of days.
Public visits to ALMA are free and take place every weekend, but participants must register in advance through the ALMA web site.
Link to the online form for ALMA visits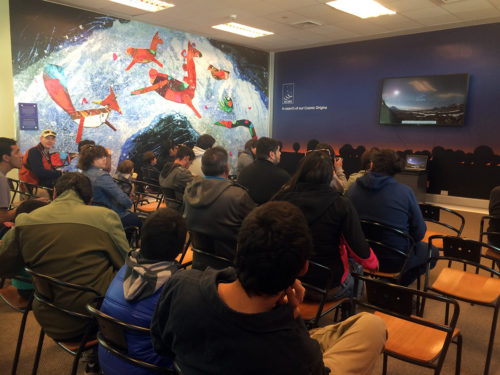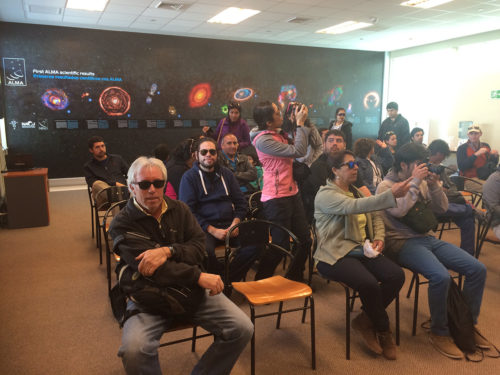 More information 
ALMA is a partnership of ESO (representing its member states), NSF (U.S.) and NINS (Japan), along with NRC (Canada), NSC and ASIAA (Taiwan), and KASI (South Korea), in cooperation with the Republic of Chile. The Joint ALMA Observatory is operated by ESO, AUI/NRAO and NAOJ.
Contact:
Valeria Foncea 
Education and Public Outreach Officer
Joint ALMA Observatory
Santiago, Chile
Tel: +56 2 467 6258
Cell: +56 9 75871963
Email: vfoncea@alma.cl