ALMA will be receiving new Observation Proposals until April 17
21 March, 2019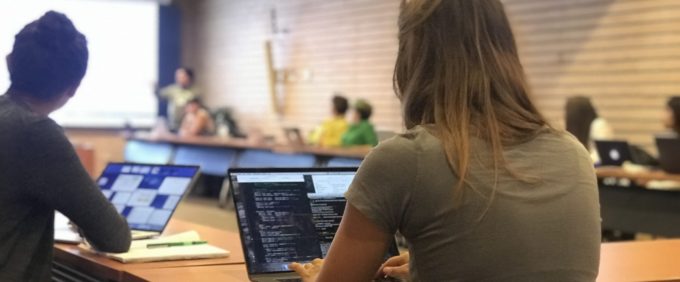 The ALMA Director, on behalf of the Joint ALMA Observatory and the partner organizations in East Asia, Europe, and North America, is pleased to announce the ALMA Cycle 7 Call for Proposals for scientific observations to be scheduled from October 2019 to September 2020. It is anticipated that 4,300 hours of the 12-m Array time and 3,750 hours of the Atacama Compact Array time, also known as the Morita Array, will be available for successful proposals from Principal Investigators in Cycle 7. The deadline for proposals submissions is April 17, 2019, at 15:00 UT.
Two free one-day workshops have been organized to help astronomers observing with ALMA: one at the JAO offices in Santiago, and another at the Astronomy Department of the University of Concepción. They provided the attendees with an overview of the proposal preparation and submission processes, almost a month before the ALMA Cycle 7 deadline. Also, there was a hands-on tutorial session to use the Observing Tool and CASA to image and simulate interferometric data.
Additional Information
ALMA is a partnership between ESO (on behalf of its European Member States), NSF (USA), and NINS (Japan); together with NRC (Canada), MOST and ASIAA (Taiwan), and KASI (Republic of Korea), in cooperation with the Republic of Chile. The Joint ALMA Observatory is operated by ESO, AUI/NRAO, and NAOJ.
Images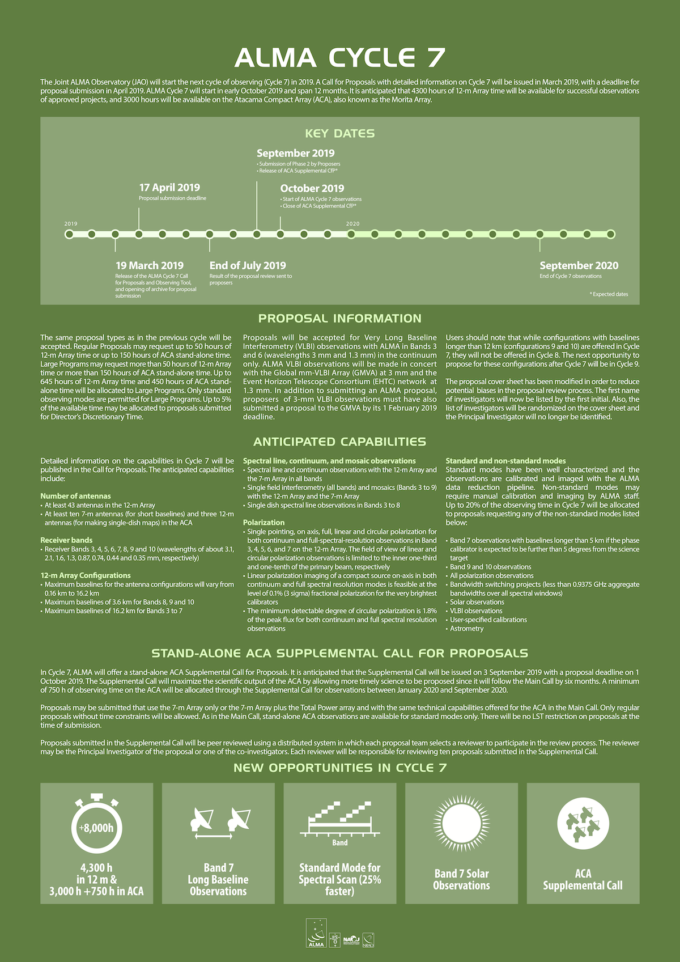 Credit: J. Pinto / N. Lira – ALMA (ESO/NAOJ/NRAO)