Announcements
Astronomy Day celebrations in Chile
21 March, 2022 / Read time: 3 minutes
After meeting the public in person last Saturday at the Bicentennial Park in Vitacura, the celebrations for Astronomy Day in Chile 2022 do not stop at ALMA. Tonight, at 8:00 p.m. we will stream the musical theater play "Mi Cuerpo Celeste, un concierto en el Cosmos" by Manuela Oyarzún.
As every year, the national astronomical community welcomes autumn with celebrations of Astronomy Day in Chile. After more than two years without holding face-to-face events due to the pandemic, the ALMA observatory together with its partners ESO, NRAO and NAOJ decided to meet the public last Saturday, March 19, this time at the Bicentennial Park in Vitacura. About twenty astronomers of different nationalities, distributed in different stations, went to meet visitors to explain a variety of topics, such as why Chile is a privileged place for astronomical observations, what the most distant galaxies are made of, what a quasar is, etc. And they also answered the countless questions that arose in conversations.
"It was a great afternoon, very rewarding for me," says Liza Videla, ALMA astronomer who participated in the activity. "To be able to talk with people, to feel their interest in astronomy, to hear what they know and what else they would like to know, to expand their knowledge and tell them why ALMA is the most spectacular observatory in the world. I look forward to repeating the experience!".
Upon completing the visit to the different stations, attendees could exchange different prizes such as calendars, merchandising and even tickets to see the play "Mi Cuerpo Celeste" at the Mori Theater.
This play will be streamed on ALMA's social networks (Youtube, Facebook, Twitter and LinkedIn) today, Monday, March 21st 2022 at 8:00 pm, in a format recorded especially for the screens. At the end of the play there will be a discussion between ALMA astronomer José Gallardo, scientific advisor of the show, and Manuela Oyarzún, playwright and actress.
Additional information
ALMA is a partnership of ESO (representing its member states), NSF (USA) and NINS (Japan), together with NRC (Canada), MOST and ASIAA (Taiwan), and KASI (Republic of Korea), in cooperation with the Republic of Chile. The Joint ALMA Observatory is operated by ESO, AUI/NRAO and NAOJ.
Images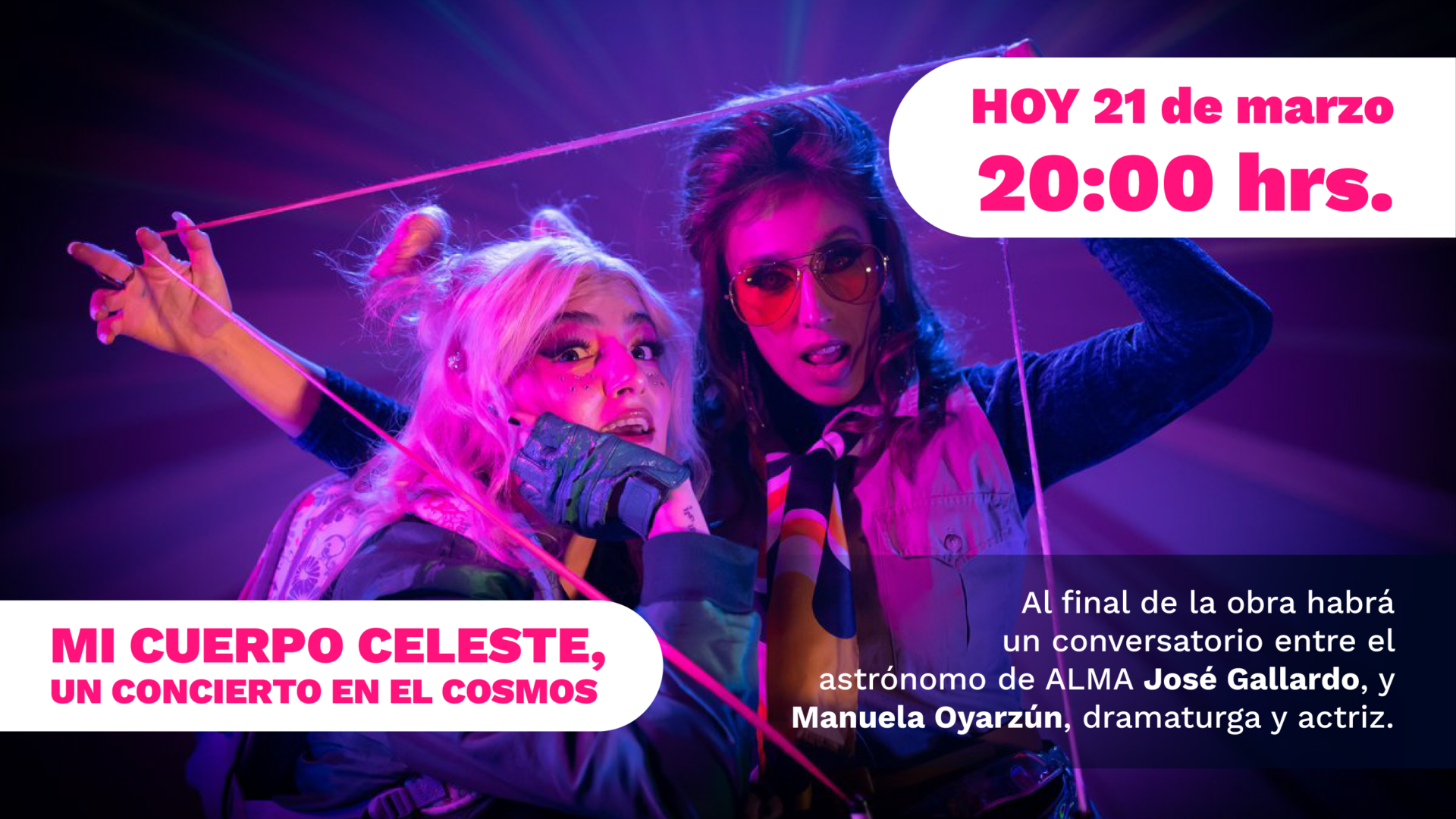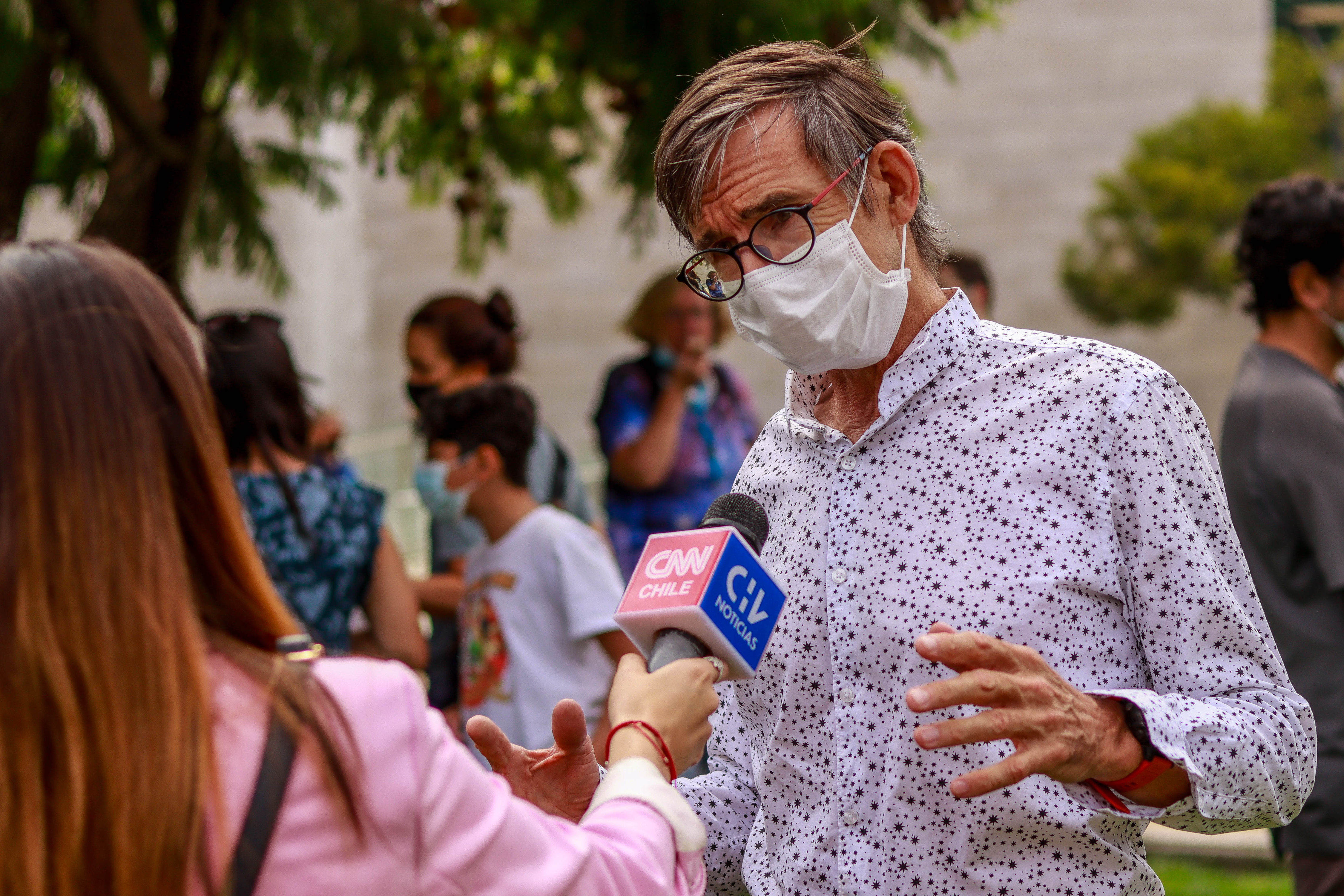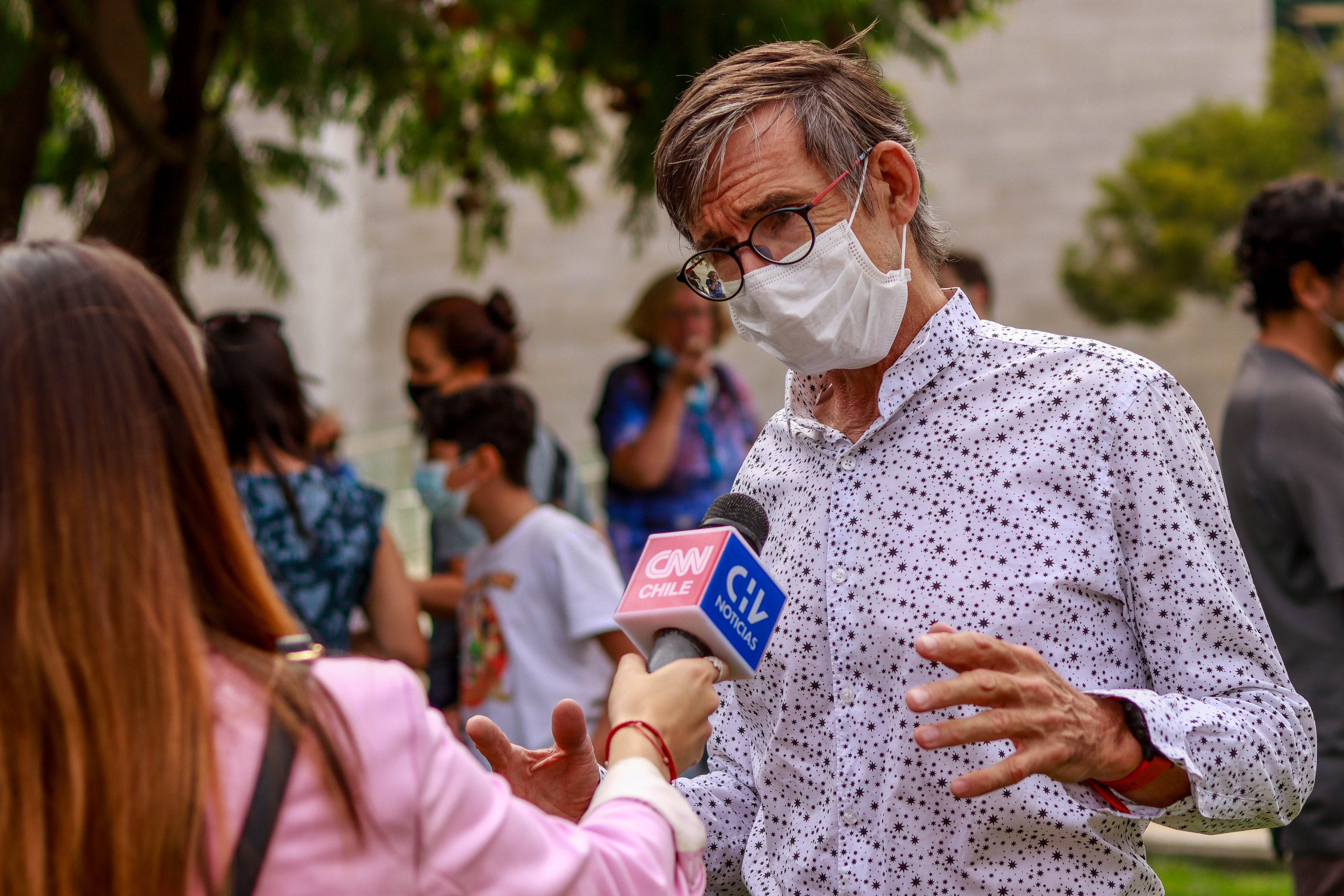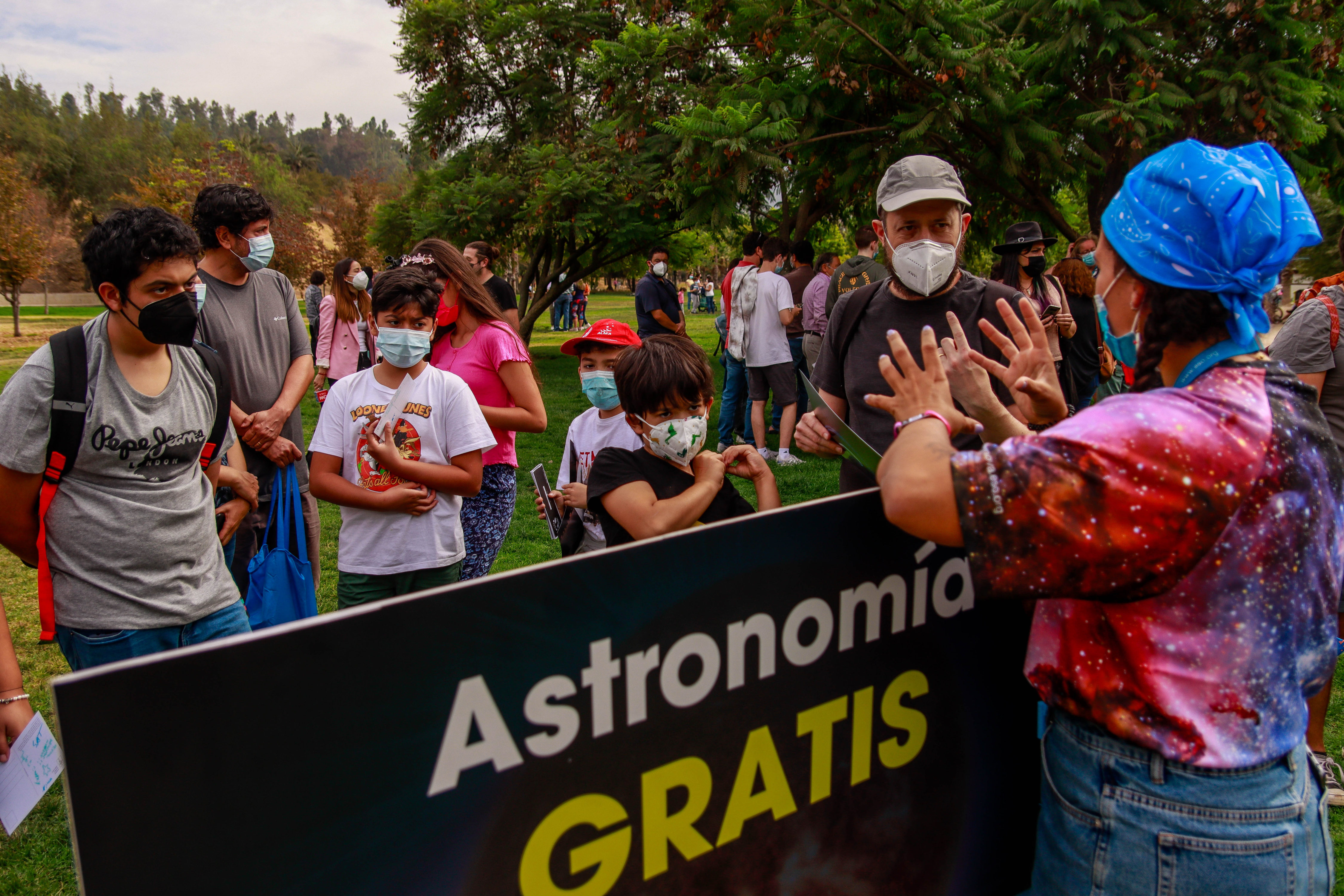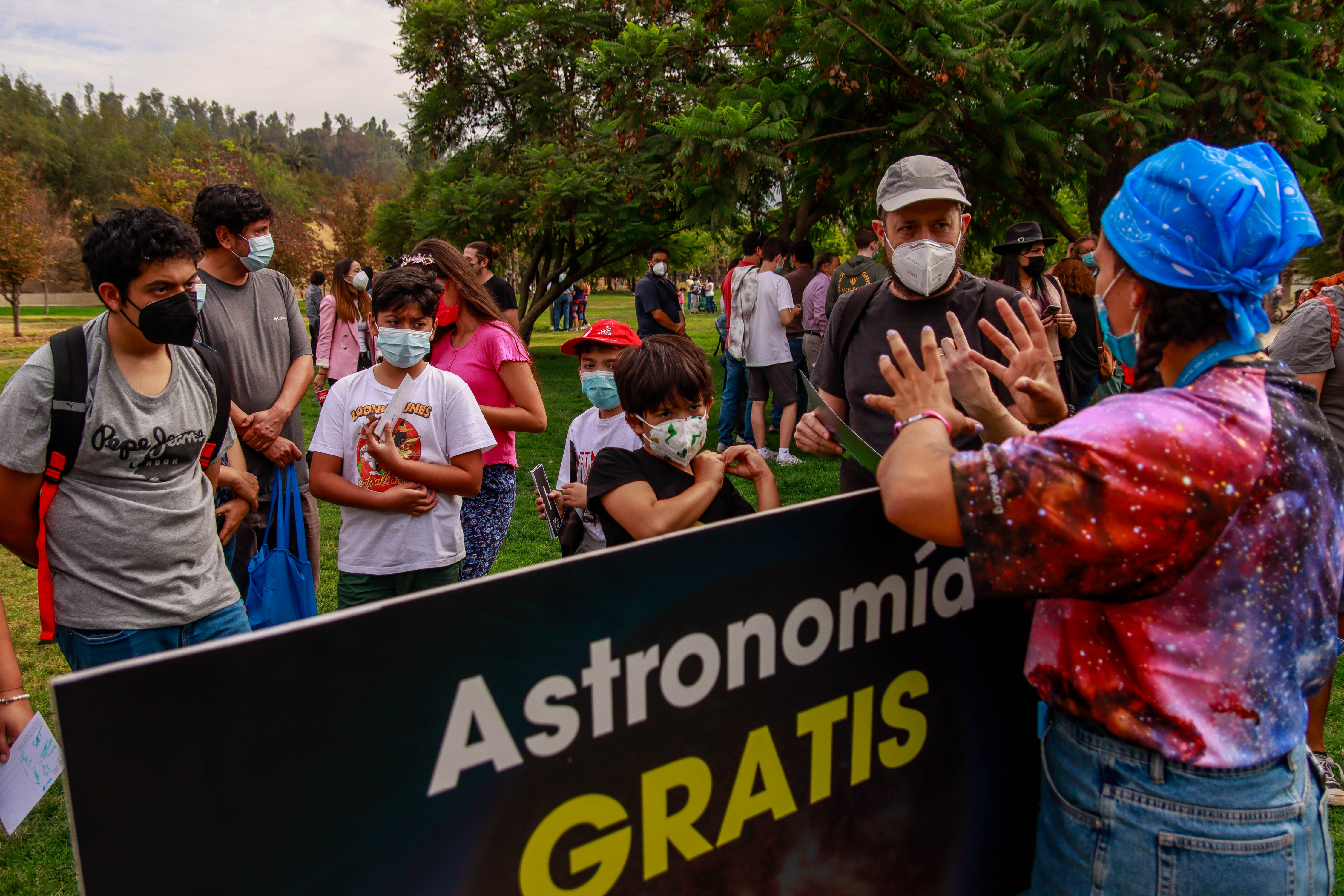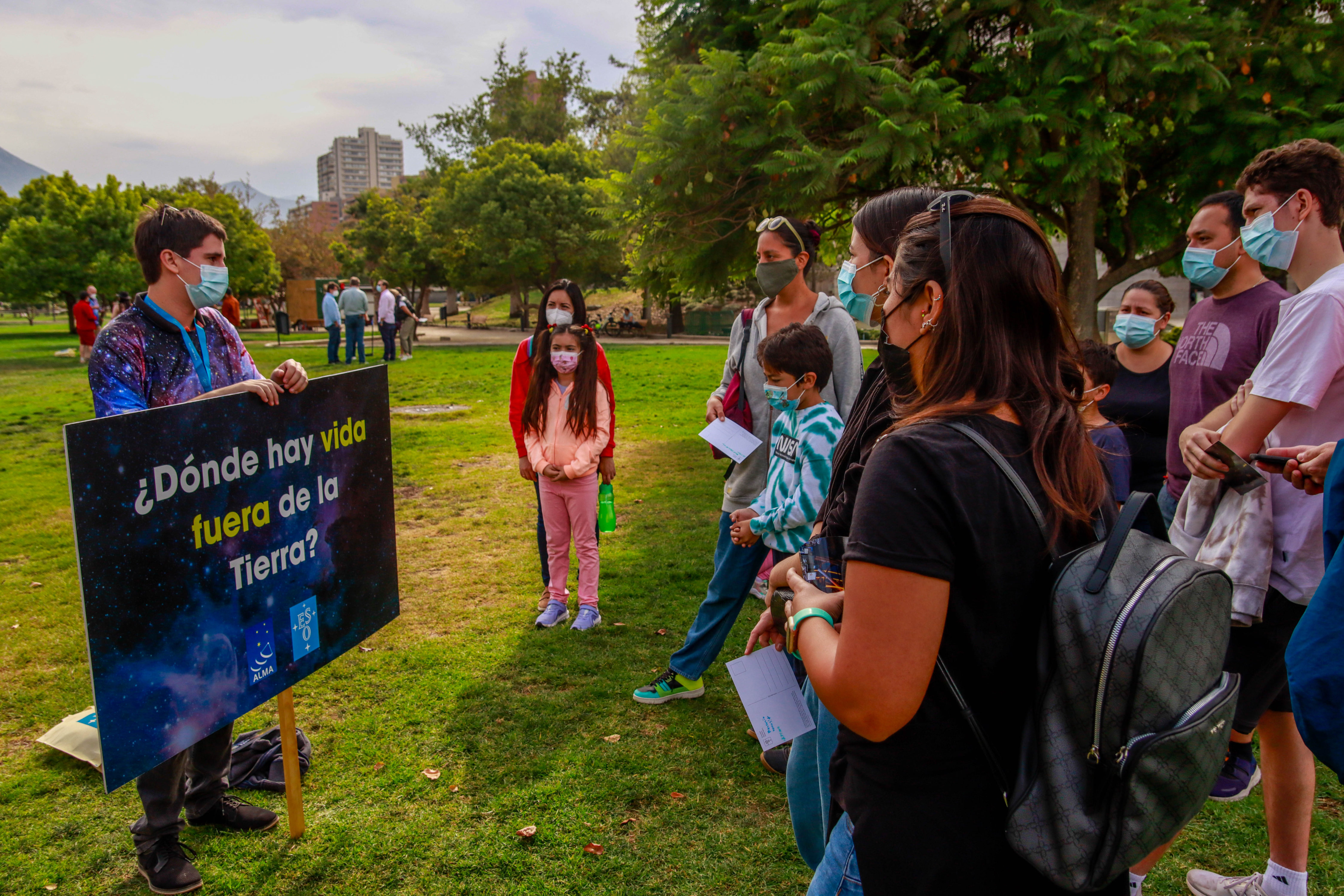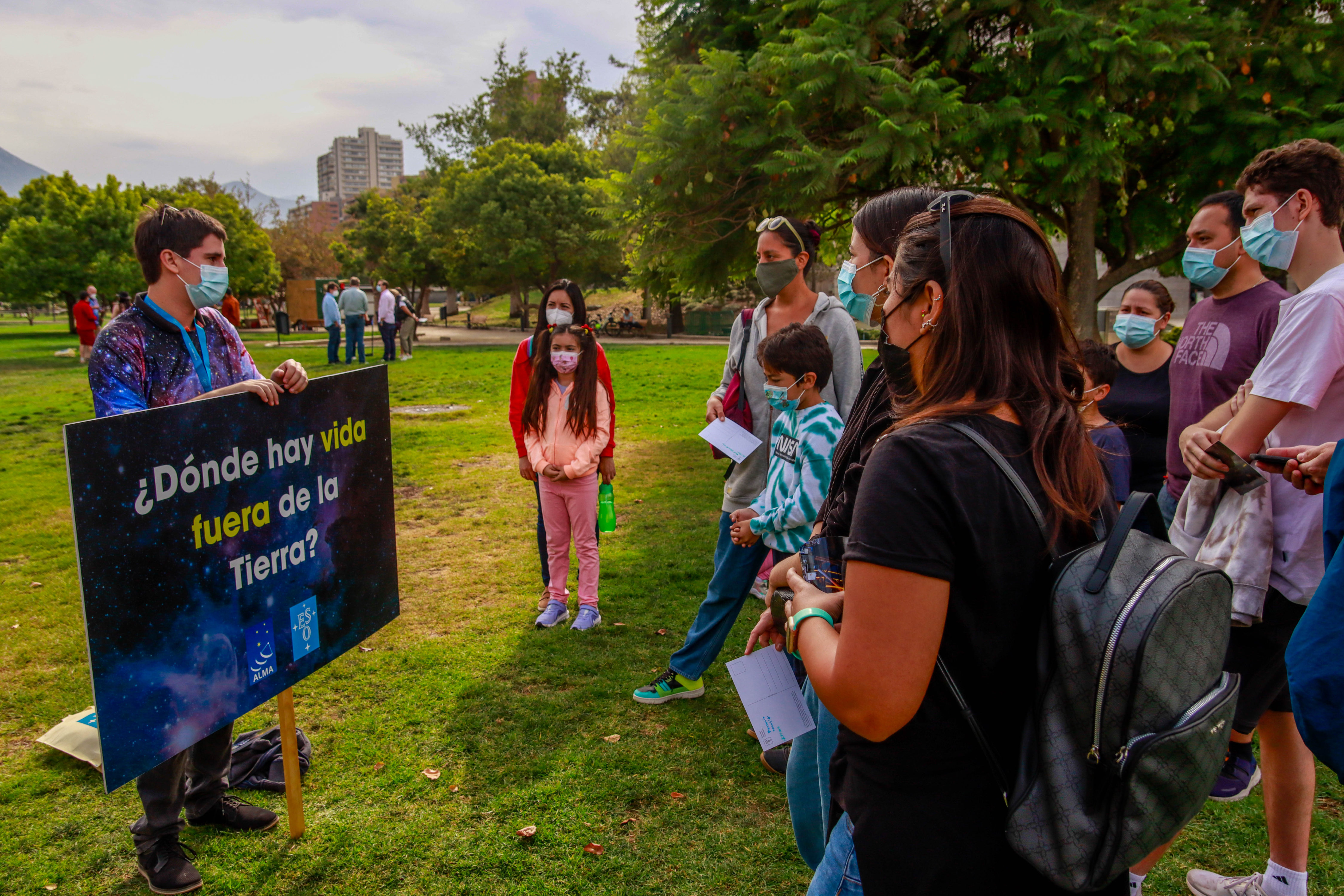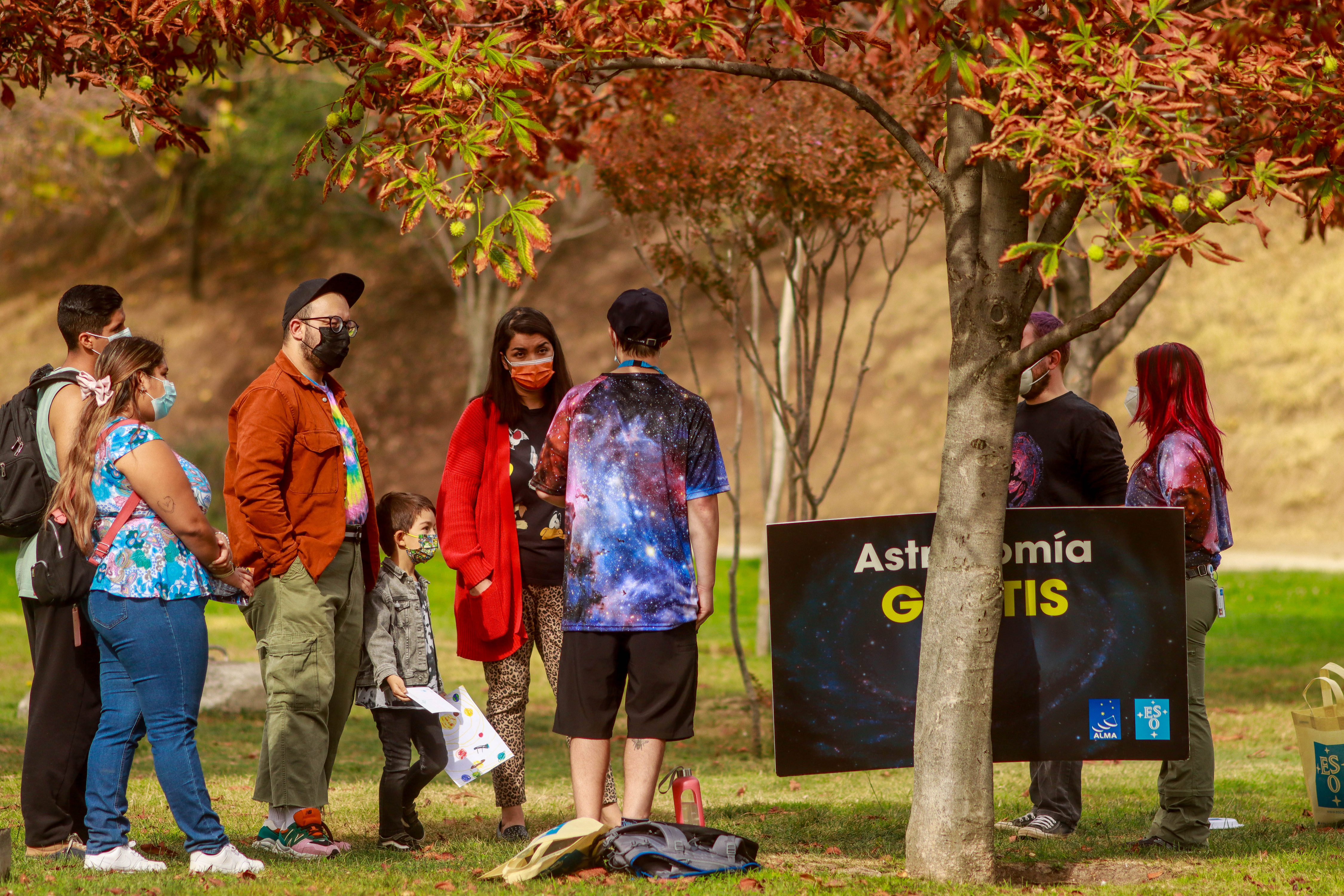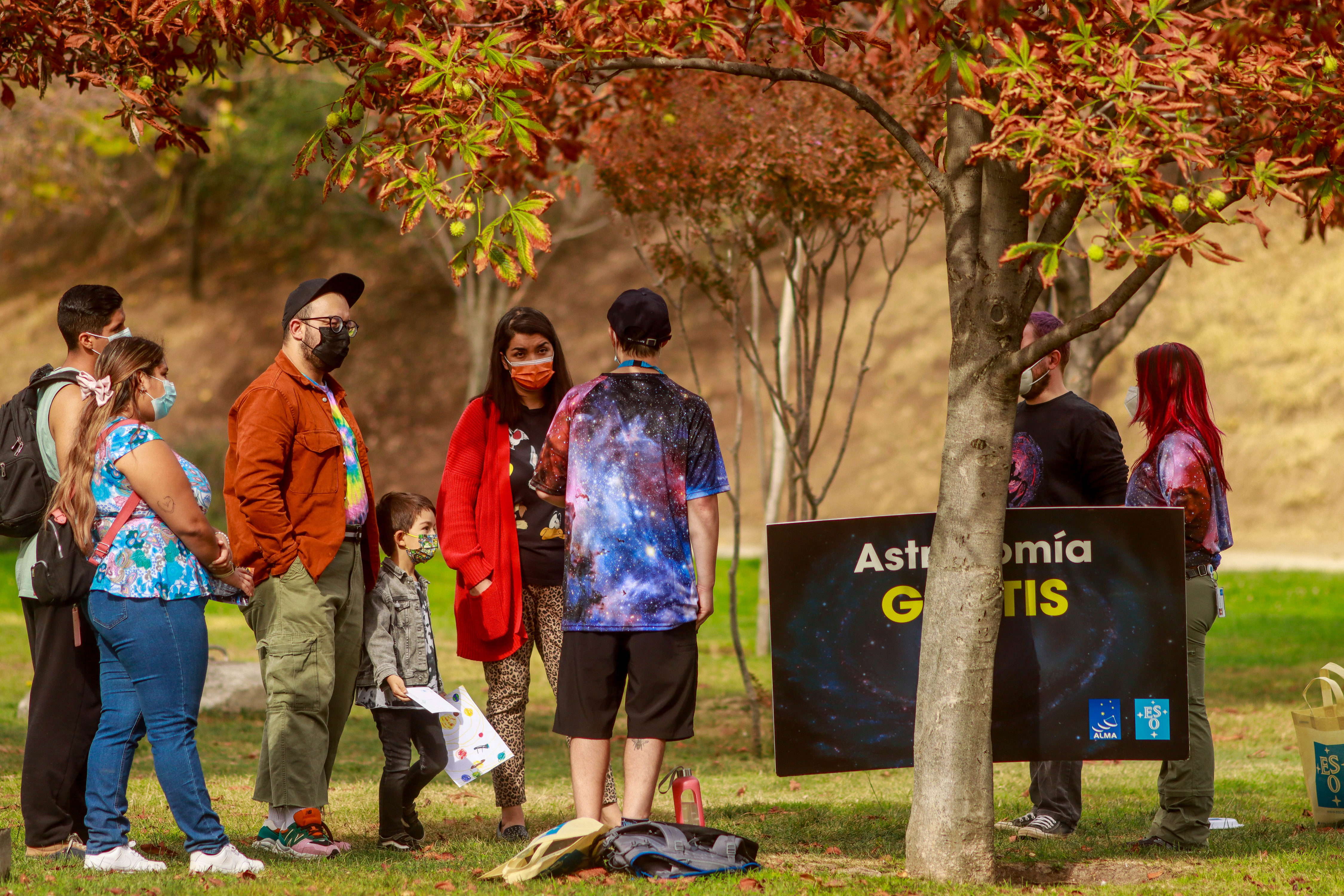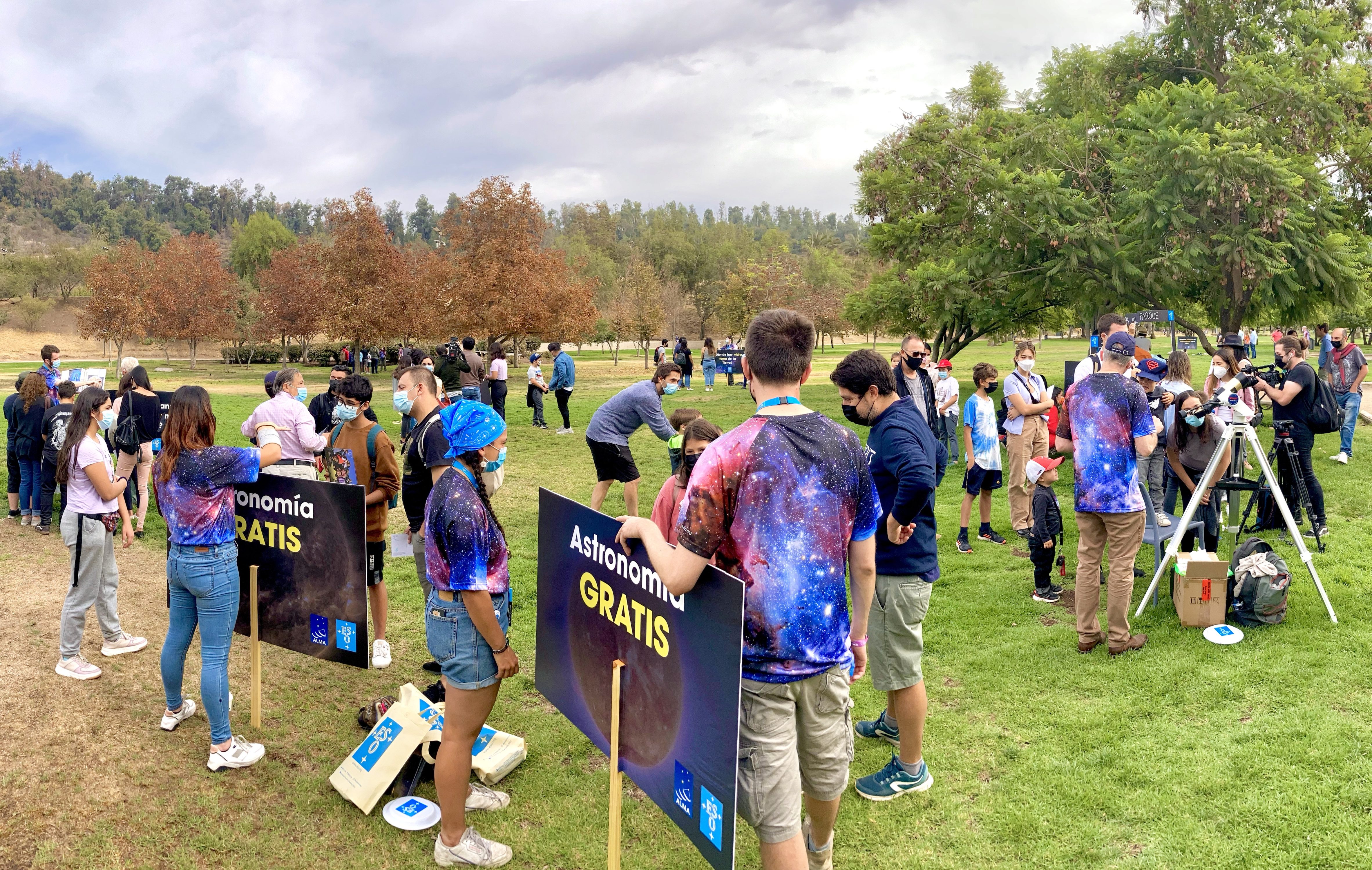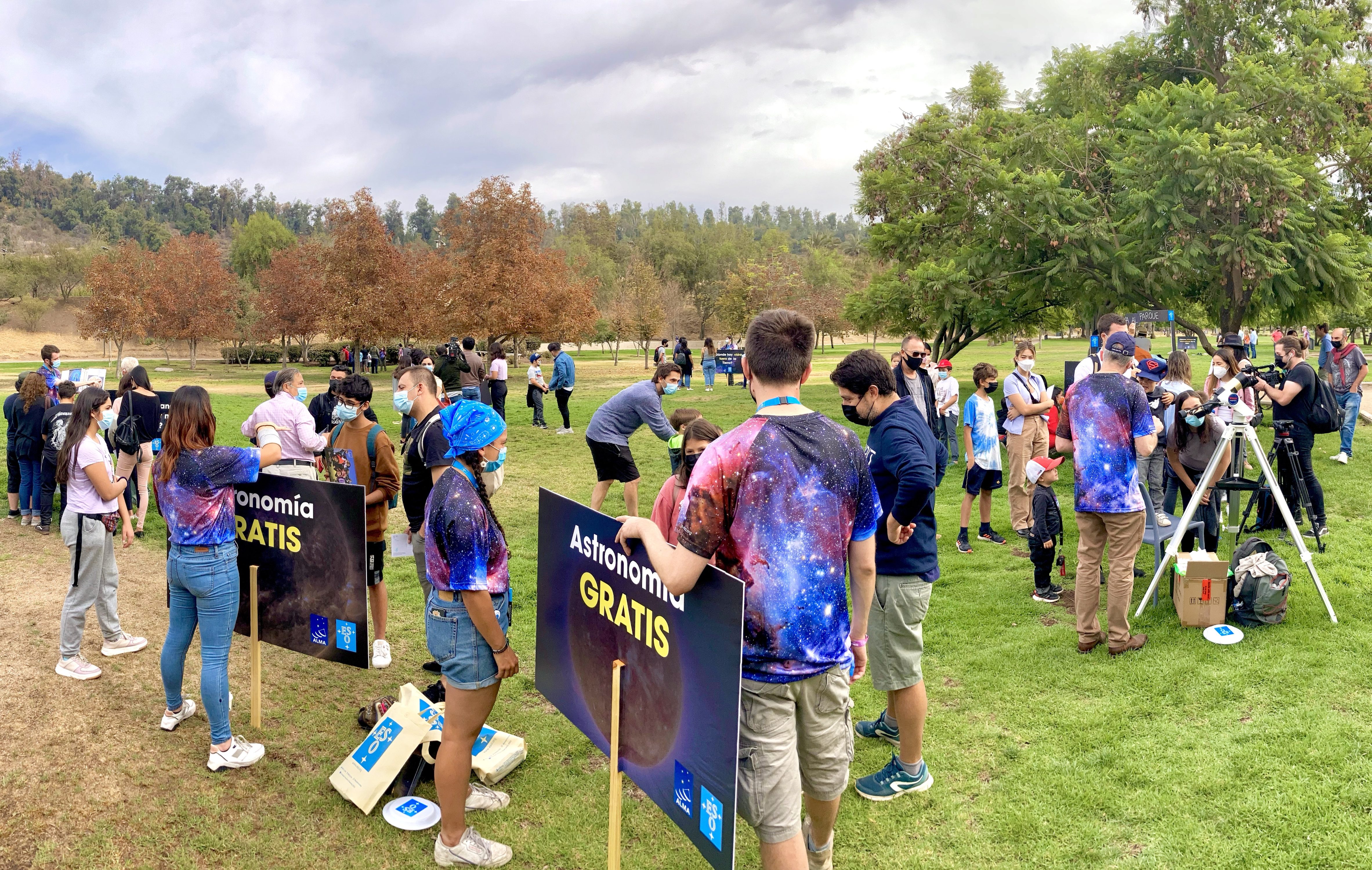 Contacts