Announcements
Huge audience attends "Great Night of Stars" event at the San Cristóbal Hill
29 December, 2014 / Read time: 3 minutes
Around 1,200 people, including two State Ministers, attended the third version of the "Great Night of Stars" event, held on the San Cristóbal Hill, on Sunday, 28 December. This was a family-oriented, free of charge event, organized by the ALMA Observatory and Parque Metropolitano, in Santiago, as a Christmas gift for all those living in the capital.
The Minister of Housing, Paulina Saball and the Minister for the Environment, Pablo Badenier, acted as hosts and welcomed thousands of families at the Pablo Neruda Amphitheatre, which offers a beautiful view of the city. "Today, we are making use of this fantastic scenery and of the knowledge of scientists who explore the Universe through the ALMA Observatory, situated in the North of the country", said the Minister of Housing.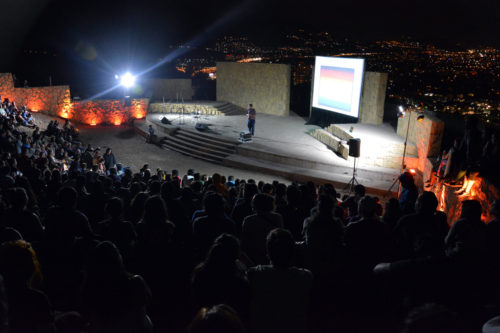 Credit: C. Ponce / Parquemet
The evening started with the performance of two music bands and, as the night fell, continued with a talk by ALMA Astronomer Ignacio Toledo, who answered every question posed by adults and children: Did the Big Bang result from an explosion of gas? How will the Sun eventually die? Is there life in other planets? What is a black hole? What are pulsars and supernovae?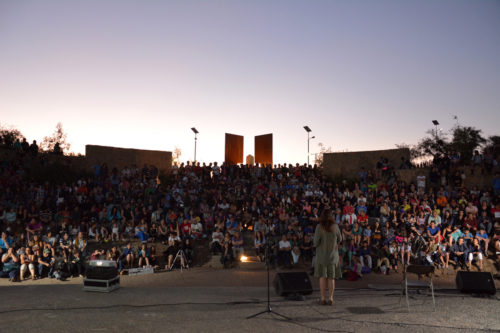 Credit: C. Ponce / Parquemet
Finally, the participants were able to observe the Moon, the Pleiades and other astronomical objects in the Universe, using five telescopes which had been arranged for this purpose, as well as several other telescopes which the visitors and astronomy fans carried, taking advantage of this occasion to share their enthusiasm with the public. In this way, and for the third consecutive year, the final goal of bringing families closer to astronomy was fully achieved.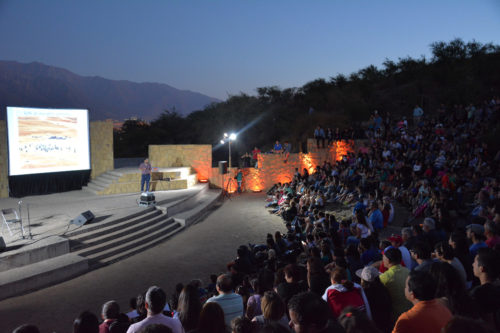 Credit: C. Ponce / Parquemet
In view of the great interest from the public, a new talk is being organized, at the same site, which will take place on 17 January, 2015.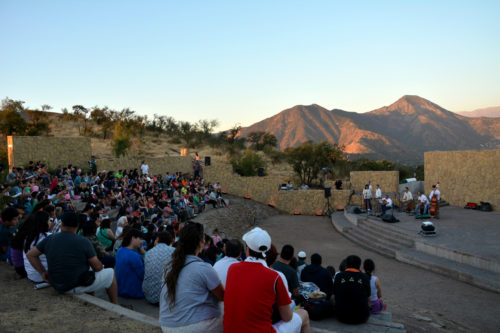 Credit: C. Ponce / Parquemet
More Information
The Atacama Large Millimeter/submillimeter Array (ALMA), an international partnership of the European Organisation for Astronomical Research in the Southern Hemisphere (ESO), the U.S. National Science Foundation (NSF) and the National Institutes of Natural Sciences (NINS) of Japan in cooperation with the Republic of Chile, is the largest astronomical project in existence. ALMA is a single telescope of revolutionary design, composed initially of 66 high precision antennas located on the Chajnantor Plateau, 5000 meters altitude in northern Chile.
Contact:
Valeria Foncea 
Education and Public Outreach Officer
Joint ALMA Observatory
Santiago, Chile
Tel: +56 2 467 6258
Cell: +56 9 75871963
Email: [email protected]