Announcements
"In Search of Our Origins": A Cosmic Journey Between Ancestral Wisdom and Cutting-Edge Science
22 June, 2023 / Read time: 2 minutes
This Thursday, June 22, at 10:00 PM, NTV, the cultural channel of TVN (Chile), invites us to embark on a fascinating cosmic journey with the premiere of the documentary "In Search of Our Origins."
The production follows Marianh, a daring student from Toconao, on her adventure to unravel the mysteries of sounds and music in the Universe, establishing a dialogue between the ancestral wisdom of the Atacameño people and the answers of modern science.
"Are there sounds in the Universe? Many of us think so...," Marianh ponders along with her friends, questioning the representations of sounds in space that we often see in movies like Star Wars.
Accompanied by the traditional knowledge keeper Margarita Chocobar and astronomer José Gallardo, Marianh is invited to visit the ALMA Observatory, where she experiences an unexpected revelation about the Cosmos.
"Getting to know ALMA and approaching the wisdom of my people was like discovering a parallel universe, full of resonances and connections," shares Marianh, enthusiastic about the path she has embarked upon.
The documentary is the result of a fruitful collaboration between Vectorial Films, the ALMA Observatory, the Ministry of Culture, Arts and Heritage, with invaluable support from Fundación Caserta and Fundación Violeta Parra.
"At the ALMA Observatory, we are deeply moved to be part of this initiative that weaves bonds between frontier science and the cultural richness of indigenous peoples," comments José Gallardo, highlighting the importance of an integrative approach in scientific outreach.
"In Search of Our Origins" is more than a documentary; it is a call to curiosity, to valuing our roots, and to the constant exploration of the vast Universe in which we inhabit.
Following its premiere on NTV, the documentary will be available at 11:00 PM on this same announcement, allowing everyone to immerse themselves in this cosmic experience time and time again.
We invite you to be part of this odyssey and to discover how science and culture can intertwine to enrich our understanding of the Cosmos.
Additional Information
ALMA is a partnership of ESO (representing its member states), NSF (USA) and NINS (Japan), together with NRC (Canada), NSTC and ASIAA (Taiwan), and KASI (Republic of Korea), in cooperation with the Republic of Chile. The Joint ALMA Observatory is operated by ESO, AUI/NRAO and NAOJ.
Images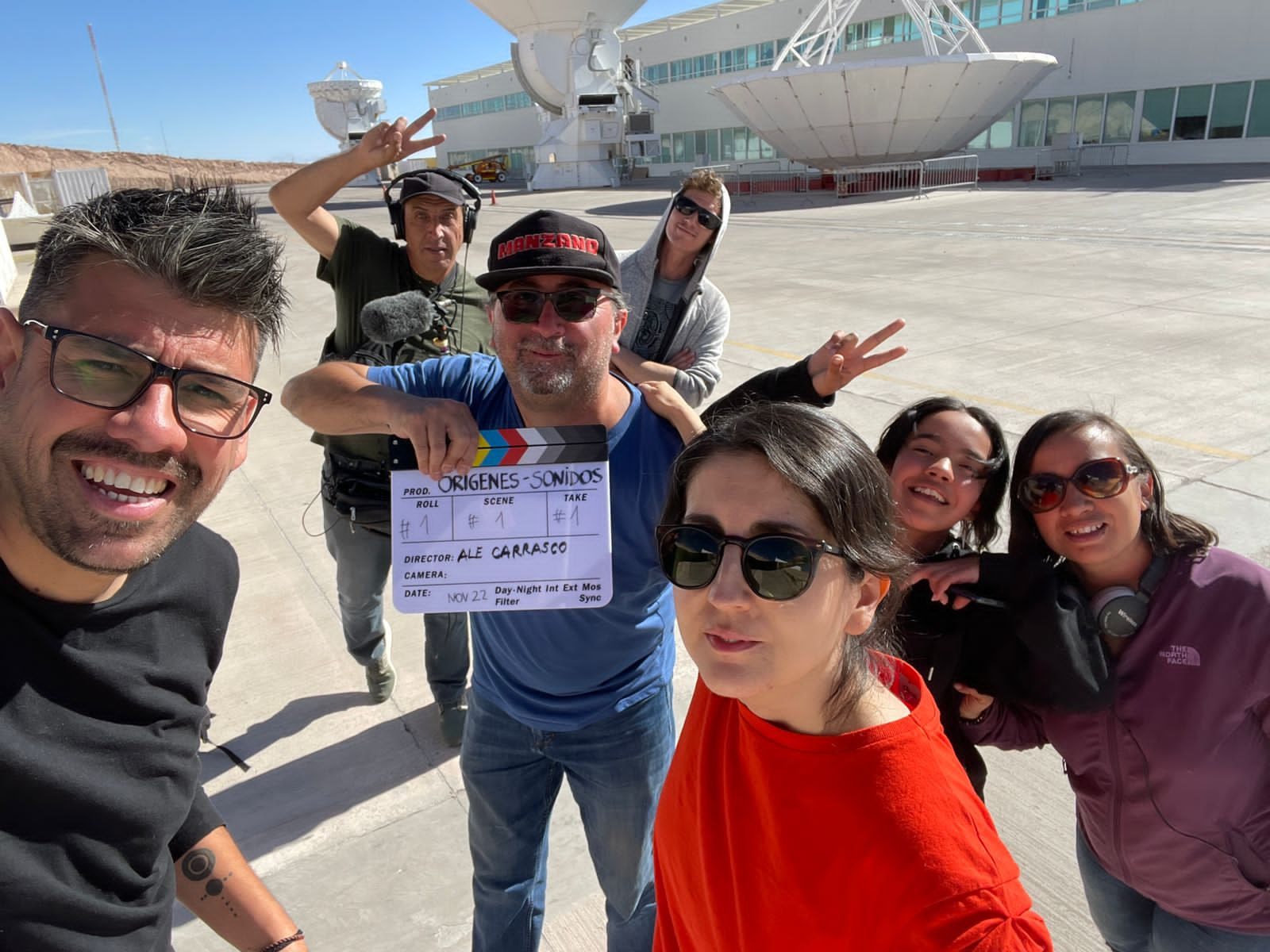 Contacts