Announcements
Demand to Observe with ALMA Keep Increasing
2 May, 2022 / Read time: 2 minutes
Preliminary results after closing the Cycle 9 Call for Proposals (CfP) shows continued high demand for ALMA time. The community submitted 1769 proposals, surpassing the 1735 proposals submitted in Cycle 8. ALMA users requested over 27,900 hours of time on the 12-m array in Cycle 9, which is the most every requested in a single cycle. The demand for more ambitious programs also continues, as astronomers submitted 40 Large Programs. The overall oversubscription rate of 6.5 reflects the incredible enthusiasm for ALMA in all regions.
"It's a pleasure to see that our observatory continues to attract a large number of researchers" explains Observatory Scientist John Carpenter. "The large number of proposals is a testimony to the exciting science that can be done only with ALMA."
In the coming months, the submitted proposals will be peer reviewed by the community to select which proposals will be observed in Cycle 9. The results are expected to be announced in August 2022.
More information on the Cycle 9 proposals can be found on the figures below.
Additional Information
ALMA is a partnership of ESO (representing its member states), NSF (USA) and NINS (Japan), together with NRC (Canada), MOST and ASIAA (Taiwan), and KASI (Republic of Korea), in cooperation with the Republic of Chile. The Joint ALMA Observatory is operated by ESO, AUI/NRAO and NAOJ.
Figures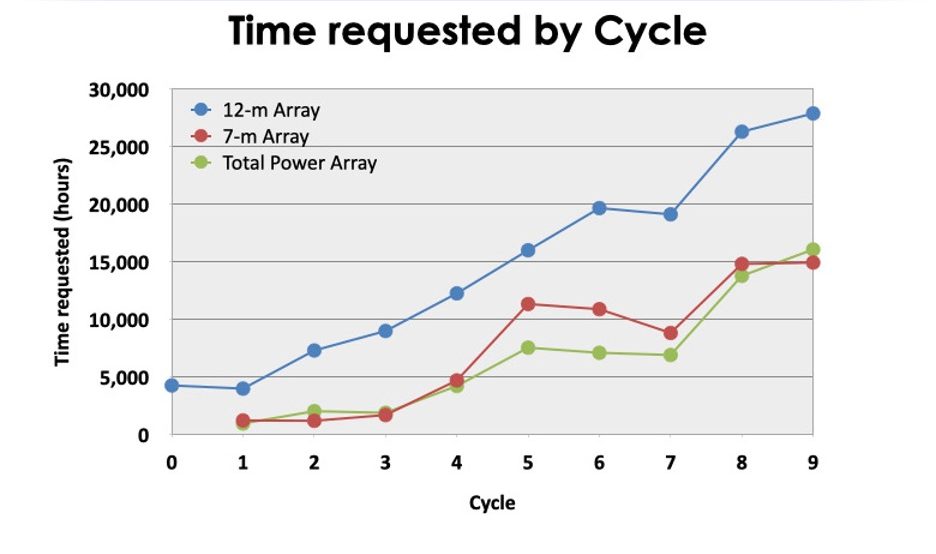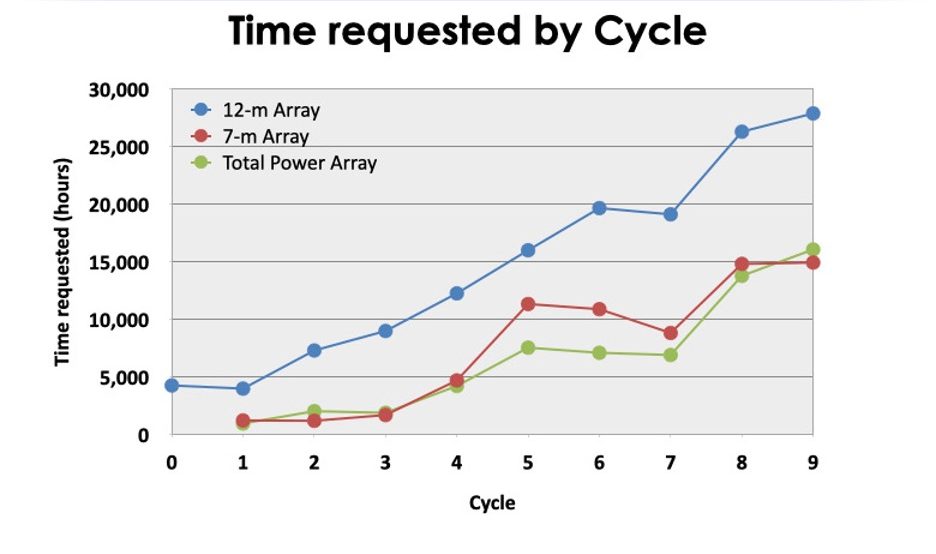 Contacts