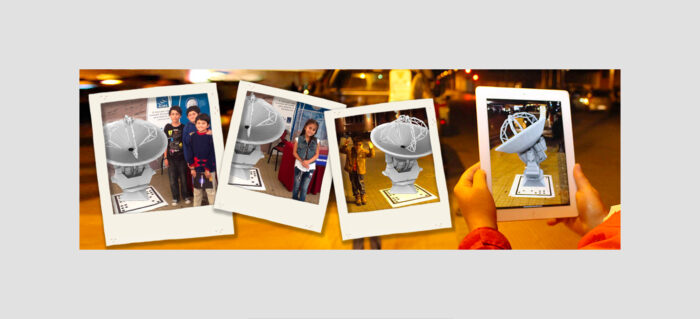 Get your own ALMA virtual antenna
You can also get an ALMA antenna in augmented reality. To do this, you will need to have a tablet or smartphone with a camera and follow these steps:
Download and install the AReader application on your smartphone.
Print the PDF download.
Open the AReader application, point your camera at the code you printed and an ALMA antenna will automatically appear on the screen.
Language: English
Pages: 1