Announcements
Chilean and Swiss artists selected for the 2nd edition of the Symmetry residency program
10 November, 2020 / Read time: 6 minutes
For the second year in a row, Switzerland and Chile are joining forces to promote creation from art, science and astronomy, through Symmetry, an interdisciplinary exchange program between artists and scientists in the ALMA and Paranal observatories in Chile and CERN in Geneva, Switzerland, which is made possible thanks to the work of institutions associated with these areas.
Selected artists for this new edition, Patricia Domínguez (Chile) and Chloé Delarue (Switzerland), will follow a semi-face-to-face structure, where they will begin their investigation from their habitual studies and residences, traveling to the scientific centers for three weeks in 2021, at a date to be defined based on the travel scenario under the global sanitary situation.
The initiative is organized by Arts at CERN in Geneva (Switzerland), and by the Chilean Corporation of Video and Electronic Arts (CChV) in Chile, with the support of ALMA, ESO, Pro Helvetia, the Executive Secretariat of Visual Arts of the Chilean Ministry of Culture, Arts and Heritage, and the United Nations Educational, Scientific and Cultural Organization (UNESCO). These entities have joined together to connect artists with the international community of physicists and engineers to further delve into and investigate the challenges of contemporary science through advanced technologies that explore and observe nature and space.
"We are very pleased that the VLT and ALMA are once again part of this initiative, because art and science raise the spirits and remind us of the importance of treasuring the dimension of creativity, curiosity and discovery that, in a sense, defines us as humans and therefore should never be forgotten," says Claudio Melo, representative of the European Southern Observatory (ESO) in Chile.
Mónica Bello, curator and head of Arts at CERN, says: "Symmetry contributes in large part to the current challenges of contemporary culture and has been designed as a program that promotes exchange and dialog between artists and scientists and researchers in the field of particle physics and the science of the Cosmos."
In its first edition in 2019, the program invited Swiss artist Alan Bogana and Chilean Nicole L'Huiller to develop their investigations and work. Nicole L'Huiller was awarded the Harold and Arlene Schnitzer Prize in the Visual Arts 2020 for her artistic excellence. This award is given out annually to students from Massachusetts Institute of Technology (MIT).
Nine artists were invited from each country to present their portfolios in this second edition. These were reviewed by a board of experts including Mónica Bello, curator and head of Arts at CERN, Ximena Moreno, coordinator of the Photography Area of the Chilean Ministry of Culture, Arts and Heritage, Marco de Mutiis, artist and digital curator, and Enrique Rivera, president of the Chilean Corporation of Video. This board selected Chilean artist Patricia Domínguez and Swiss artist Chloé Delarue to participate in this new residency.
"This residency is an important opportunity for me to be able to confront elements of my work towards complex research fields developed on these different sites linked to observation and fundamental experimentation." says Swiss artist Chloé Delarue. "The rare possibility of being able to meet, share and observe people whose research is confronted with the observation and analysis of events as abstract as they are physically constitutive of our universe, and its cosmogonies, will allow me to have access to an oral and visual dialogue questioning different levels of the objectivity of reality and its interpretation which will feed my own conceptions patterns"
Chilean artist Patricia Domínguez says: "My artistic investigation has been focused on the multispecies relationships that we establish in the 21st century between humans, animals, vegetables and elemental aspects of Earth, for example fires in the Bolivian Amazon or the water crisis in Chile. Being part of Symmetry will fractally expand these relationships, expanding them towards the Cosmos and shrinking them down to the fundamental particles that we are made of."
Both artists will be part of a seminar to be held in December as part of the 5th Meeting of Art, Science and Digital Culture, which meets every two years with diverse representatives of culture, science and art to kick-start conversations on current social, cultural and scientific transformations in Chile. In this space, artists can further their investigations together with national and international scientists and astronomers.
About the artists
Patricia Domínguez (Chile, 1984)
Master's in Studio Art from Hunter College, New York (2013) and Botanical and natural science illustration from New York Botanical Garden NYBG (2011) Current director of the ethnobotanical platform Studio Vegetalista.
Her main projects have been exhibited in CentroCentro (Madrid), Gasworks (London), Momenta Biennale (Canada), Pizzuti Museum (Ohio), Seoul Museum of Art SeMA (Seoul), CentroCentro , The future is not what is going to happen but what we are going to do, ARCO and Twin Gallery (all Madrid). Museo del Barrio, Bronx Museum, The Clemente, Yeh Art Gallery (all New York), FLORA (Colombia) and Meet Factory (Prague), among others.
She recently received the Fundación AMA Scholarship (2017), Media Art Award from Fundación Telefónica and the 3rd Norberto Griffa Award (both 2014), among others.
Her upcoming exhibitions include Museo Thyssen-Bornemisza (Madrid) and 37th Kassel Documentary and Film Festival 2020, Gwangju Biennale (Korea), Transmediale (Berlin), La Casa Encendida (Madrid) 2021 and The Wellcome Collection (London) 2022.
Chloé Delarue (Switzerland, 1986)
Master's in Fine Arts from the National School of Art - Villa Arson in Nice (France, 2012), and Master's in Visual Arts from HEAD-Genève (Geneva, 2014).
She recently exhibited her work in several individual and collective exhibitions such as Villa du Parc - art center, Annemasse (fr), 2020; the Museum of Fine Arts of la Chaux-de-Fonds (ch), 2019; Salle de Bains, Lyon (fr), 2019, Kunsthaus Langenthal (ch), 2019; Urgent Paradise, Lausanne (ch), 2017; Sonnenstube in Lugano (ch), 2017, Palais de l'Athénée, Geneva (ch), 2016, and Nevers as part of the Parc Saint Léger - Hors les murs (fr), 2016.
Chloé Delarue is recipient of the Abraham Hermanjat Award (2018), the Hirzel Award from the Société des arts (2016), the Kiefer Hablitzel Award (2016) and the Lissignol-Chevalier et Galland Scholarship (2015).
Additional Information
ALMA is a partnership between ESO (on behalf of its European Member States), NSF (USA), and NINS (Japan); together with NRC (Canada), MOST and ASIAA (Taiwan), and KASI (Republic of Korea), in cooperation with the Republic of Chile. The Joint ALMA Observatory is operated by ESO, AUI/NRAO, and NAOJ.
Images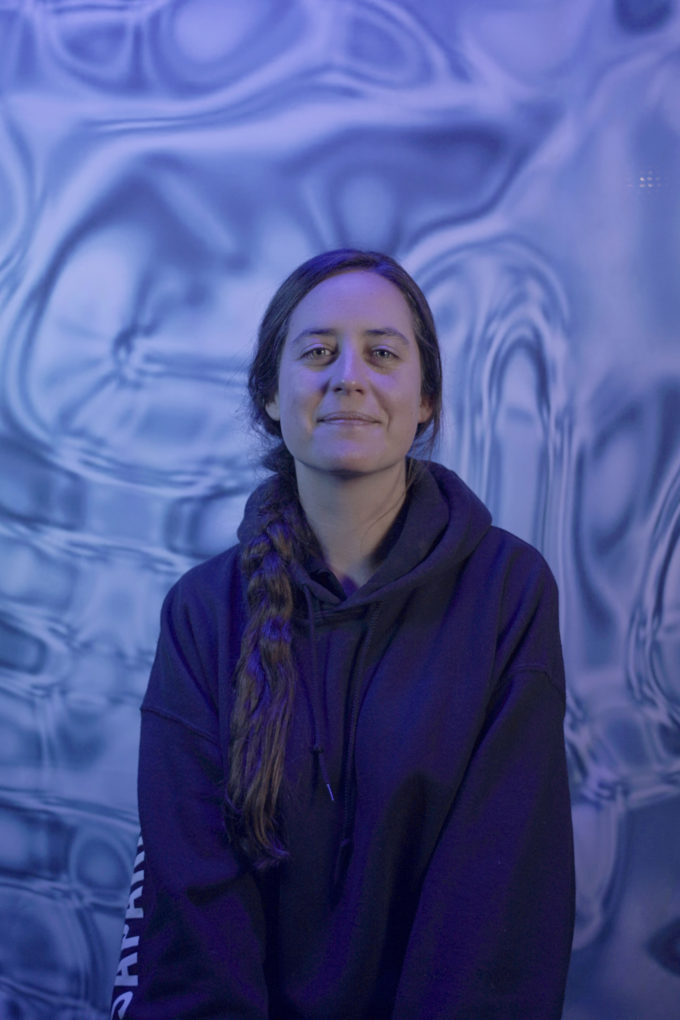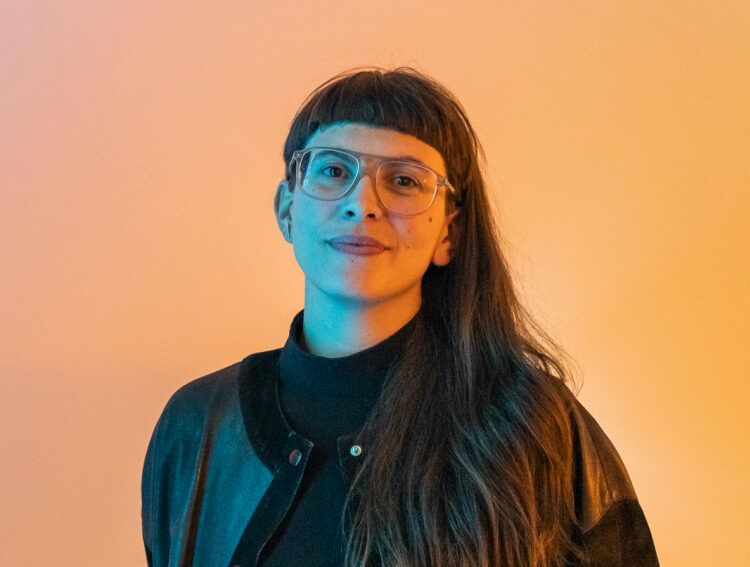 Contacts