Press Releases
ALMA reveals Mira's secret life
25 November, 2014 / Read time: 4 minutes
Studying red giant stars tells astronomers about the future of the Sun — and about how previous generations of stars spread the elements needed for life across the Universe. One of the most famous red giants in the sky is called Mira A, part of the binary system Mira which lies about 400 light-years from Earth. In this image ALMA reveals Mira's secret life.
Mira A is an old star, already starting to throw out the products of its life's work into space for recycling. Mira A's companion, known as Mira B, orbits it at twice the distance from the Sun to Neptune.
Mira A is known to have a slow wind, which gently molds the surrounding material. ALMA has now confirmed that Mira's companion is a very different kind of star, with a very different wind. Mira B is a hot, dense white dwarf with a fierce and fast stellar wind.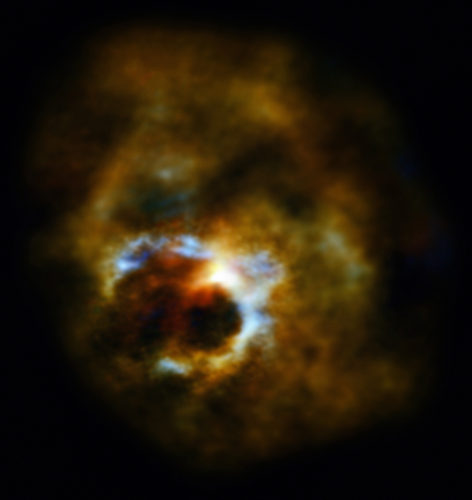 Fig. 1: ESO/S. Ramstedt (Uppsala University, Sweden) & W. Vlemmings (Chalmers University of Technology, Sweden)
New observations show how the winds from the two stars have created a fascinating, beautiful and complex nebula. The remarkable heart-shaped bubble at the center is created by Mira B's energetic wind inside Mira A's more relaxed outflow. The heart, which formed some time in the last 400 years or so, and the rest of the gas surrounding the pair show that they have long been building this strange and beautiful environment together.
By looking at stars like Mira A and Mira B scientists hope to discover how our galaxy's double stars differ from single stars in how they give back what they have created to the Milky Way's stellar ecosystem. Despite their distance from one another, Mira A and its companion have had a strong effect on one another and demonstrate how double stars can influence their environments and leave clues for scientists to decipher.
Other old and dying stars also have bizarre surroundings, as astronomers have seen using both ALMA and other telescopes. But it's not always clear whether the stars are single, like the Sun, or double, like Mira. Mira A, its mysterious partner and their heart-shaped bubble are all part of this story.
More information 
The new observations of Mira A and its partner are presented in this paper.
The Atacama Large Millimeter/submillimeter Array (ALMA), an international astronomy facility, is a partnership of the European Organisation for Astronomical Research in the Southern Hemisphere (ESO), the U.S. National Science Foundation (NSF) and the National Institutes of Natural Sciences (NINS) of Japan in cooperation with the Republic of Chile. ALMA is funded by ESO on behalf of its Member States, by NSF in cooperation with the National Research Council of Canada (NRC) and the Ministry of Science and Technology (MOST) in Taiwan and by NINS in cooperation with the Academia Sinica (AS) in Taiwan and the Korea Astronomy and Space Science Institute (KASI).
ALMA construction and operations are led by ESO on behalf of its Member States; by the National Radio Astronomy Observatory (NRAO), managed by Associated Universities, Inc. (AUI), on behalf of North America; and by the National Astronomical Observatory of Japan (NAOJ) on behalf of East Asia. The Joint ALMA Observatory (JAO) provides the unified leadership and management of the construction, commissioning and operation of ALMA.
Contact:
Valeria Foncea 
Education and Public Outreach Officer
Joint ALMA Observatory
Santiago, Chile
Tel: +56 2 467 6258
Cell: +56 9 75871963
Email: [email protected] 
Richard Hook 
Public Information Officer, ESO
Garching bei München, Germany
Tel: +49 89 3200 6655
Cell: +49 151 1537 3591
Email: [email protected]
Charles E. Blue
Public Information Officer
National Radio Astronomy Observatory
Charlottesville, Virginia, USA
Tel: +1 434 296 0314
Cell: +1 434.242.9559
E-mail: [email protected] 
Masaaki Hiramatsu 
Education and Public Outreach Officer, NAOJ Chile
Observatory Tokyo, Japan
Tel: +81 422 34 3630
E-mail: [email protected]