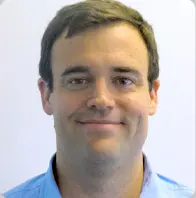 Stuartt Corder
Deputy Director
stuartt.corder@alma.cl
Science Interests: Debris disks, proto-stellar disks, proto-stellar environments, high-mass star formation, dynamics and feedback in nearby star-forming clouds.
Technical interests: mm/submm. interferometry, high fidelity imaging, mosaicking with interferometers.
Dr. Stuartt Corder was appointed ALMA Deputy Director, effective January 1st, 2015. Stuartt joined ALMA as Commissioning Science Verification (CSV) Project Scientist in August 2012. Stuartt received his undergraduate degrees in Mathematics, Physics and Astronomy from the University of Kansas. His PhD studies were undertaken at the California Institute of Technology in Pasadena, California. His work there focused on methods for enhancing image fidelity with the then being commissioned Combined Array for Research in Millimetre-wave Astronomy (CARMA).
In 2008, Stuartt accepted a combined Jansky Fellowship and ALMA Commissioning Postdoc from NRAO. In 2010, he was hired as an Assistant Scientist with NRAO, staying in Chile as a North American ALMA Regional Center (ARC) Commissioning Liaison. He returned to North America in early 2012, assisting briefly in commissioning of the JVLA and then moving to the North American ALMA Science Center in April. Stuartt was interim ALMA Deputy Director in 2014.